Join the Rowing Revolution: Become a Certified Instructor!
Rowing Enthusiasts: Target Your Technique!
I learned more in one day than I have in my previous five years on the erg.
Jim Corkal, Yellowknife, Canada
The indoor rowing revolution has arrived!  If you're teaching indoor rowing classes or thinking about it, or you just love to row for your own fitness, you owe it to yourself to register now for a UCanRow2 Indoor Rowing Basic Course workshop.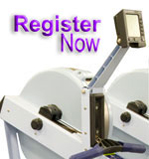 This one-day course will get you set to teach group classes and personal training sessions on the world's leading indoor rower, the Concept 2.  Successfully complete the optional home study course and add Approved UCanRow2/Concept2 Indoor Rowing Instructor to your resume.  Are you ACE certified?  You can earn up to 0.9 CECs in this course.
Home users and fitness enthusiasts, you can take advantage of the course's individual coaching on technique and get ideas to vary your workouts to meet your specific fitness goals.
A limited number of trainings also include Concept2's SkiErg, which zeros in on the upper body with the same flywheel-driven mechanics and intensity as the rowing machine.  We have also introduced a half-day Programming Intensive, intended to give instructors and personal trainers a more in-depth look at the elements of building classes and workouts that are safe, fun, efficient and effective.
Contact us to find a workshop near you or request one for your group or facility.
"Awesome course at an awesome price.  It's a no-brainer for anyone who is serious about teaching the proper technique for rowing – as well as spreading the love for indoor rowing!"
Jeff Prejean – CFA Rowing, Alexandria, LA
Elements covered in the Indoor Rowing Basic Course workshop include:
The fundamentals of rowing workouts for group classes and individual rowing sessions – with opportunities to try them yourself!
Proper technique and drills for optimal rowing performance – and how to spot and correct common errors
Using the rowing machine to reach peak performance faster
How on-water rowers and coaches can adapt their experience to the diverse indoor rowing population
Maintenance of the Concept2 indoor rowing machine and how to make it last a lifetime
The half-day Programming Intensive covers:
Program design and implementation: How tos and considerations
Creating killer workouts and WODs using the Concept2 rower alone and in combination with the SkiErg and other equipment such as kettlebells
Teaching tips for diverse populations of exercisers.  Assisting the discovery of the athlete within
Sustainability and marketing: Keeping the workouts fresh and your classes full
Additional hands-on workouts that you can also take straight back to your facility!
Who should take these courses?
Group exercise instructors
Personal trainers
Functional fitness coaches and enthusiasts (Kettlebell, CrossFit, boot camp, etc.)
Fitness enthusiasts
Home users
On-water rowing coaches with indoor rowing programs
K-12 teachers
Fitness directors
Medical fitness trainers
Adaptive sports trainers

"Great fundamentals course for indoor rowing. Very hands-on instruction by the experts. UCanRow2 is a supportive and great resource for anyone looking to expand their personal or professional knowledge of indoor rowing. Good for all levels of experience, too."
Morgan Funke
Indoor Rowing Basic Course: $295
Programming Intensive: $195
Note: The Indoor Rowing Basic Course is a prerequisite for the Programming Intensive.
Take your rowing to the next level!  Sign up now
Benefits of certification include:
Increased credibility Demonstrate your commitment to your membership and the populations you support by providing them the best instruction in the industry.
Enhanced workouts The Indoor Rowing Foundations fitness training will give you all the information you need to design workouts that are safe, fun and effective for every member of your class or clientele.
Increased marketability With the benefit of a Concept 2 certification, your students and potential students will know that they are working with an instructor who is fully versed in the critical elements of the sport, and therefore is someone they can trust to deliver clear and competent instruction.
UCanRow2 Instructor Logo All those who qualify as certified instructors will receive the new UCanRow2 Instructor logo to use in your marketing materials (e.g. business cards, promotionals)
The Indoor Rowing Basic class, which was developed with Concept2 and ACE (American Council on Exercise), can be taken to earn up to .9 ACE continuing education credits and is offered at locations around the country.  For more information on upcoming trainings and their locations visit the certification calendar.
Refund Policy
We keep our trainings small to allow for individualized attention and to give you the best possible experience.  Your registration – and your full participation in the class — matter!  We hope you won't need to use it, but here's our refund policy:
1.  Course registrations are nonrefundable.  Should UCanRow2 cancel the training you may choose to receive a full refund or move to another date at no additional cost.  Registrations must be used within the same calendar year or they will be forfeited.
2.  You may change your registration one time at no additional cost, provided you make the request at least 14 days before the course date.  Registrations changed after that date are subject to a $50 rescheduling fee.  Participants may also transfer the registration for their original date to someone else at no additional fee.
3.  All registrants must attend the entire course in order to be eligible to receive a course completion certificate and continuing education credits.  No refunds or credits will be issued to any registrant who misses any part of the day.