Get Your Sweat On:
Indoor Rowing Workouts for All Ages, Sizes, and Abilities

No matter your age, size or level of fitness, there are indoor skiing and rowing workouts that will get your blood pumping and rev up your day!
Look below for workouts that range from easy to hard and that use additional equipment, or don't.
In general, if your goal is weight loss you want to aim for workouts that are long and steady.
Is toning more your jam? Go for the CrossRow workouts that are shorter, more intense and include weights and other training off the machine.  Variety really is the spice of life, though, so mix it up to get the greatest results.
Want to learn more about how to apply these workouts with clients or in a group setting?  Attend one of our indoor rowing instructor certification workshops.  If you'd like to see how you can put these workouts together in a rowing workout plan, check out our #MeterMonster and #FlywheelFrenzy workout programs.
Note: There is an inherent risk of injury in participating in any physical exercise, sport, wellness or recreational activity. It is recommended that before beginning any new exercise program you get your doctor's approval.  Your participation in UCanRow2 activities is voluntary and you assume all risk of injury and illness that may result from such participation.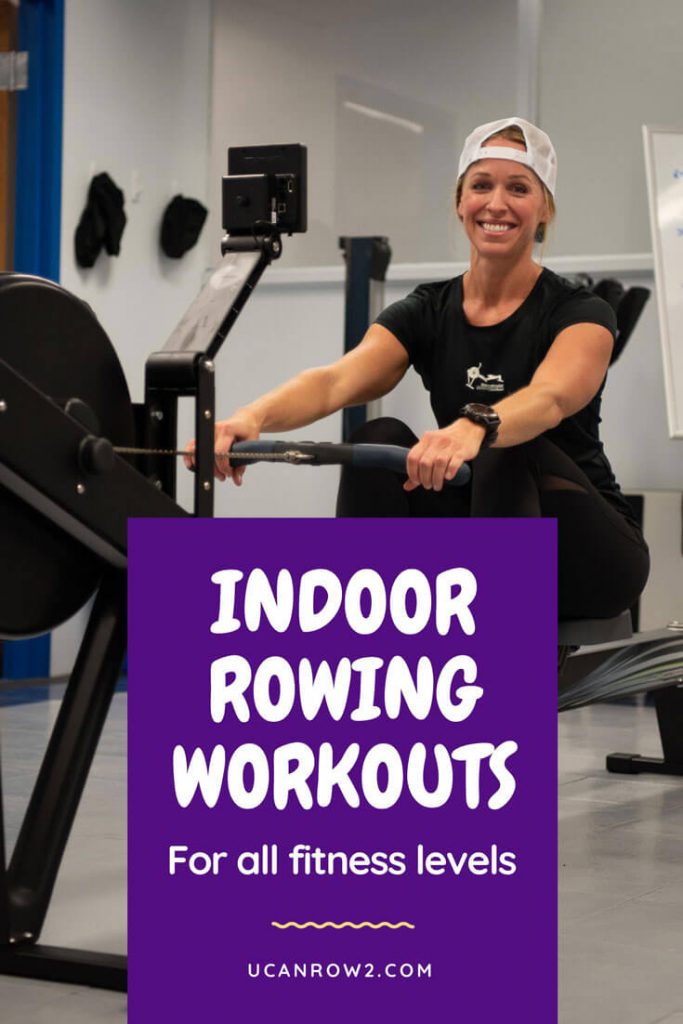 ROW & GO
Short on time but still want to sweat?  These workouts will get you in and out in 40 minutes or less
UCR2 BASIC
Rock-solid basic workouts that are perfect for building fitness and can be scaled to meet the needs of any exerciser
CROSSROW
Functional fitness / boot camp workouts that will have you on and off the machine, using a variety of equipment (kettlebells, dumbbells, TRX, etc.)
MONSTER METER
High-volume rowing workouts that will help you score top honors in the Concept2 Challenges, or just meet your workout targets
UCR2 EXTREME
Our most advanced workouts, enter at your own risk!
SKIERG
Love Concept2's SkiErg? These workouts feature the SkiErg, and add in complementary moves that will get your heart pumping and your body toned