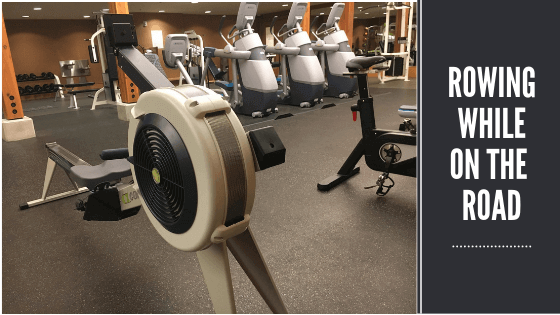 You're on the road.  For vacation or for work.  Don't let a trip be the reason your workouts slide! Find a rowing machine at a fitness facility or hotel near you.  There are dozens of gyms and hotels around the world that welcome traveling rowers, we're working to bring you a comprehensive list here.
To help you find the best places to row, we've marked with an asterisk (*) the facilities that also have certified instructors who can help you with your technique or possibly offer you a drop-in spot in one of their classes.  Certified instructors have demonstrated that they can teach indoor rowing in a way that is safe, efficient, effective and fun.  That's your guarantee of a great on-the-road workout!
We've got a list running below, and will keep adding to it.  Please be sure to contact the facility you're planning to visit to find out their hours and make sure they can host you on the day(s) you'd like to work out.
If your gym welcomes visiting rowers (or SkiErgers), or you know of a hotel with rowing machines or a Ski Erg, tell us about it in the comments, or by email.   and we'll add it to the list.  Please note: We rowers are particular!  We like to row and ski on machines that are clean and well maintained.  Bonus points if you send us a pic of the erg you've found.
Help us keep this list updated!  We keep it current to the best of our ability, but if you visit one of these locations and something has changed, please let us know.