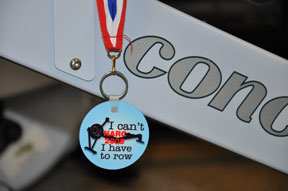 You've been trained to teach on the Concept2 indoor rowing machine and SkiErg, now where  do you go to keep your workouts fresh, fun and effective?
You've got your erg set up in your home gym, how do you get your questions answered about rower maintenance and get workouts that fit your schedule and fitness goals?
Look to this space for a SkiErg or rowing machine workout that will get you revved and ready for your day, where to find the instructors who teach the best indoor rowing classes, SkiErg and indoor rowing technique tips, and much, much more.