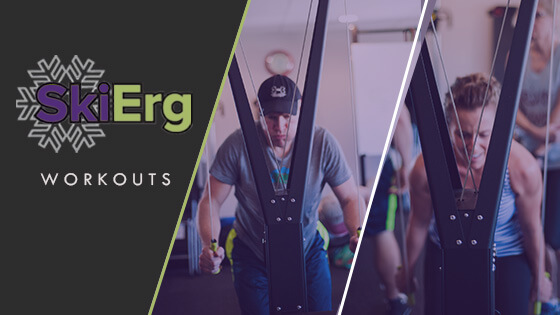 Updated June 5, 2019
Love Concept2's SkiErg? These workouts feature the SkiErg, and add in complementary moves that will get your heart pumping and your body toned.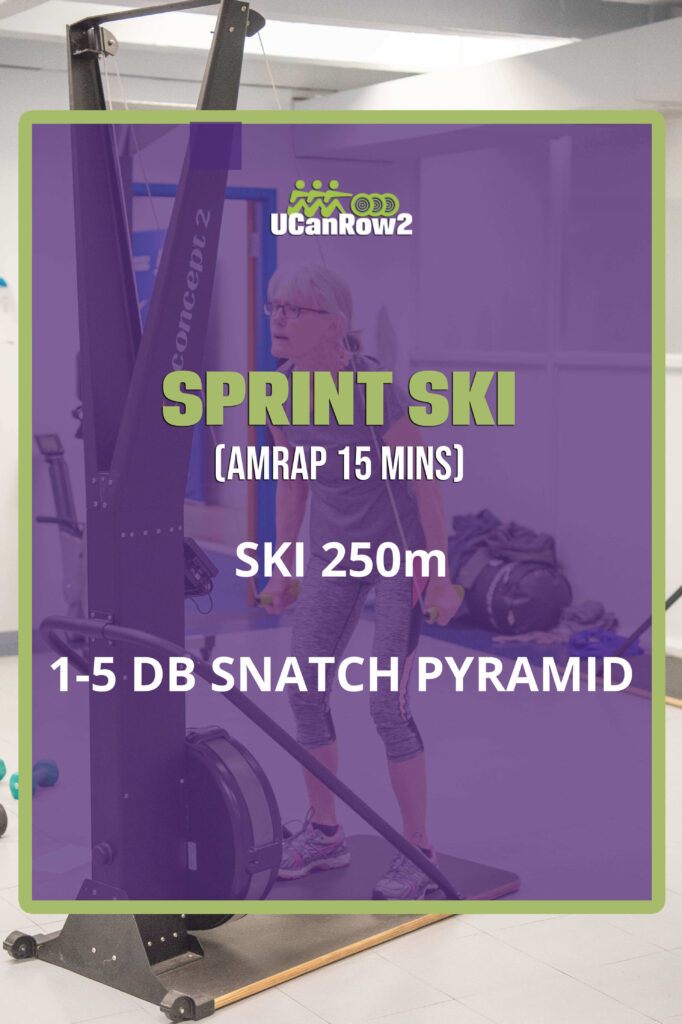 #SKIERGWORKOUT
4-6 Rounds
1 min ski
10 DB lateral lunge to chest
10 DB/bar clean to press
30 sec plank
1 min wall sit
SPRINT SKI
AMRAP 15 mins
Ski 250m
1-5 DB snatch pyramid (Do 1 snatch left, 1 right; then 2 left, 2 right; and so on until you get to five in a row on each side)
Swing it out #2
20-minute AMRAP (As Many Rounds As Possible)
SkiErg 500m (BikeErg 1000m)
5 two-handed KB swings
5 single-handed KB swings
5 two-handed upright rows
5 single-handed upright rows
5 single-handed cleans
5 single-handed snatch
5 goblet squats
Trail Travel
Ski 2000m
15 DB snatch
10 hollow rocks or other sit-ups
Ski 1500m
Repeat exercises
Ski 1000m
Repeat exercises
SKIERG BLAST
4 Rounds:
Ski 250m
10 KB squat to medball (or a box or whatever else you have that will prevent you from cheating on the squat)
10 elevated planks
10 medball sit-ups
2 wall walks (scale with a 1 min. plank hold with feet elevated on a bench or box)
Five for Fighting
Ski 5-4-3-2-1 minutes
In between do 15-12-10-8-5 reps of the following:
Sit-ups
Dumbbell snatch (l/R = 2)
Squats
Push ups, or push press (or sub 3 wall walks each round)
KB swings
Done!
Downhill Ski
Warm up then ski (or row) for 1 minute followed by the following descending pyramid:
21-18-15-12-10
Squats
Push Press
Sit-Ups
Jumping lunges (scale with squat jumps or jumping jacks, L/R=2 reps)
Do all the exercises with weight as you are able.
Cool down, stretch and done!