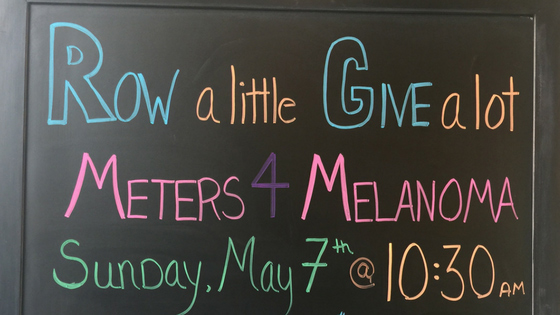 Have you ever wanted to take your rowing training to the next level, but need a goal to help you get there?  Or maybe you find you're having days where your rowing training could use a boost.   How about training for a cause – benefitting someone else while building your own fitness?
Train for a charity rowing event!  There are benefit rowing events going on all year.  Some in-person, some virtual, they offer all distances and serve all kinds of causes.  Whether your distance is 500 meters or a marathon, your passion cancer, wounded warriors or disaster relief, there's probably an event going on somewhere for you.
We've gathered a listing of several rowing training events below.  You will also find links to get more information and register whenever they are available.  If you have questions, please contact the host facility.  With the exception of Meters for Melanoma events, we have no direct involvement and are not responsible for any discrepancies in the posted information about the event.
Please also be smart about your rowing training: If the farthest you've ever rowed is 1000 meters, don't sign up to do a marathon by yourself in two weeks.  Leave yourself plenty of time to ramp up your rowing training if you're looking at an event that is a bigger distance or a faster pace than you're used to.  Safety first, always!  If you need a rowing training plan let us know,  we can help.
send us your charity rowing event
We're always looking to add more events to our list.  If you are hosting a charity rowing event anywhere in the world, contact us so we can post it and let others know it's happening.  We need the following information:
Event name
Event date
Distance(s)
Cause/organization it benefits
Link for more information
| Date | Duration | Event | Type | Location | Host | Venue |
| --- | --- | --- | --- | --- | --- | --- |
| Date | Duration | Event | Type | Location | Host | Venue |