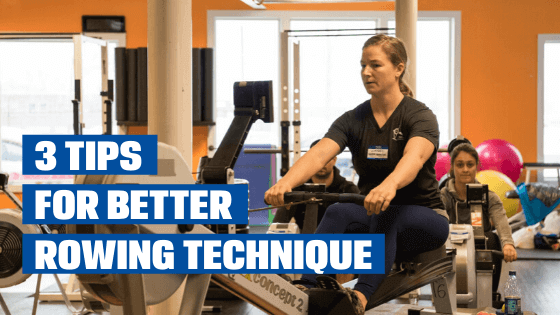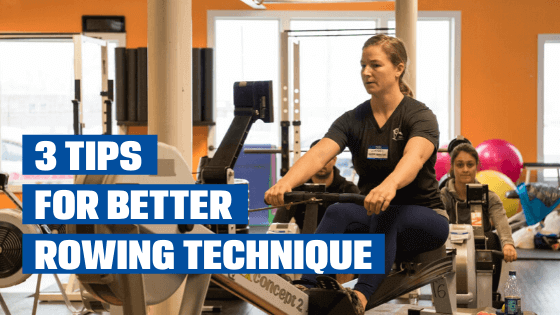 Updated May 9, 2023
There's nothing we love more than getting a juicy request for rowing technique tips in our social media DMs or blog comments.
Like this one:
"I've been rowing for a while and I know I've developed some bad habits that I need to shake. Help!"
Does that one resonate with you?
If it does and you're feeling a little "meh" about your rowing stroke, know that you're in good company!
We all feel this way sometimes, or even a lot of the time.
Congratulations, you're a rower!
Just like in golf, get a bunch of rowers around a table and, most likely even before the first pint of beer is empty, the conversation will make its way to technique.
From novice to Olympian, it's "I'm not getting my hands away fast enough at the finish," "I want to connect better at the catch," etc., etc. [Actual statements heard from the mouths of super-seasoned veterans.]
3 Epic Rowing Technique Tips to Help You Row Like a Boss
That's awesome, you may be saying, but what do I actually DO??
To answer the question of how to fix a broken rowing stroke we called in an expert: UCanRow2 / Concept2 Master Instructor Cassi Niemann, a 20-year rowing and coaching veteran, trainer of rowing instructors and creator of our RowReady course.
Whether it's your stroke you're working on or your students', the right approach is to go back to the basics.
Rowing Technique Tips to Make You A Better Rower at Every Stage
In the video, Cassi lays out three rowing technique tips to get back to basics and clean up your stroke:
1. SLOW DOWN
We often say, "If you can't row well low, you can't row well high."
Translation: Get comfortable rowing no faster than 22 strokes per minute. Slowing down forces you to pay attention to getting all the parts of the stroke right, and in the right order.
Hint: For iPhone users, we LOVE the Metrownome app to help drill this in. Trainers: Use it on the warmup when you're working this with your classes!
If you can't row well low, you won't row well high.
Click To Tweet
2. GET YOUR BODY OVER
In watching tens of thousands of athletes on the rowing machine over the years, there's no question that the thing people struggle with most is getting their shoulders in front of their hips before they bend their knees on the recovery.
In the video, Cassi shows you how to use the pause drill to engrave proper forward body angle into your muscle memory.
3. USE YOUR LEGS
Despite the arm workout that it might appear to be, 60 percent of the power in the rowing stroke actually comes from your legs.
The reverse pick drill that Cassi demonstrates in the video will help you better connect your legs and use them to initiate the drive (instead of starting with your back or arms).
Of course, without seeing your individual stroke we can't tell you that doing these things will solve your exact problem.
But we can tell you that the drills and techniques Cassi shares are classic go-tos for rowers of all ages and stages.
We use them on the daily, personally, and with our classes.
Got something nagging at you that you'd like help with, be it on the technique/workout side, or on the business side of rowing or fitness?
Post a comment below, we'd love to do a video or blog post about it!
Want more help with your rowing technique? Here are some options:
RowReady: 6 Weeks to Rowing Better – Faster – Stronger. It's the next step after our RowNow course for beginners, and it will help you deepen your rowing technique skills AND help you build endurance and power on the machine.
RowStrong: Our free Facebook community for people who love rowing
Take our instructor certification seminar: Ready to level up and share your love of rowing with others? Get certified to teach it!
Like this post? Did it inspire a burning question? Drop us a message in the comments and let us know, we'd love to answer it!