How to know if that free online workout is right for you

Last updated July 25, 2023
How many times have you looked at a rowing or other free online workout somewhere online and thought, "Is that free online workout good for me to do?" "Will it be challenging enough," or more importantly, "Can I do it safely at my age and fitness level?"
Free online workouts are a dime a dozen, and that's part of the problem.
They're everywhere: YouTube, Facebook, Instagram, etc.  #Sweatyselfie images, reels, TikToks, and full videos of all manner of workouts. Often with hundreds of repetitions, huge dumbbells or kettlebells, super-fast rowing machine splits, all the things.
It ballooned in the pandemic, too. Now you can find all manner of free online workouts (and paid) from trainers and would-be rowing coaches who may or not actually know what they're doing.
Take it from someone who spends their days looking at rowing content online, there's A LOT of dubious content out there, especially these days as trainers latch on to the explosive growth of indoor rowing.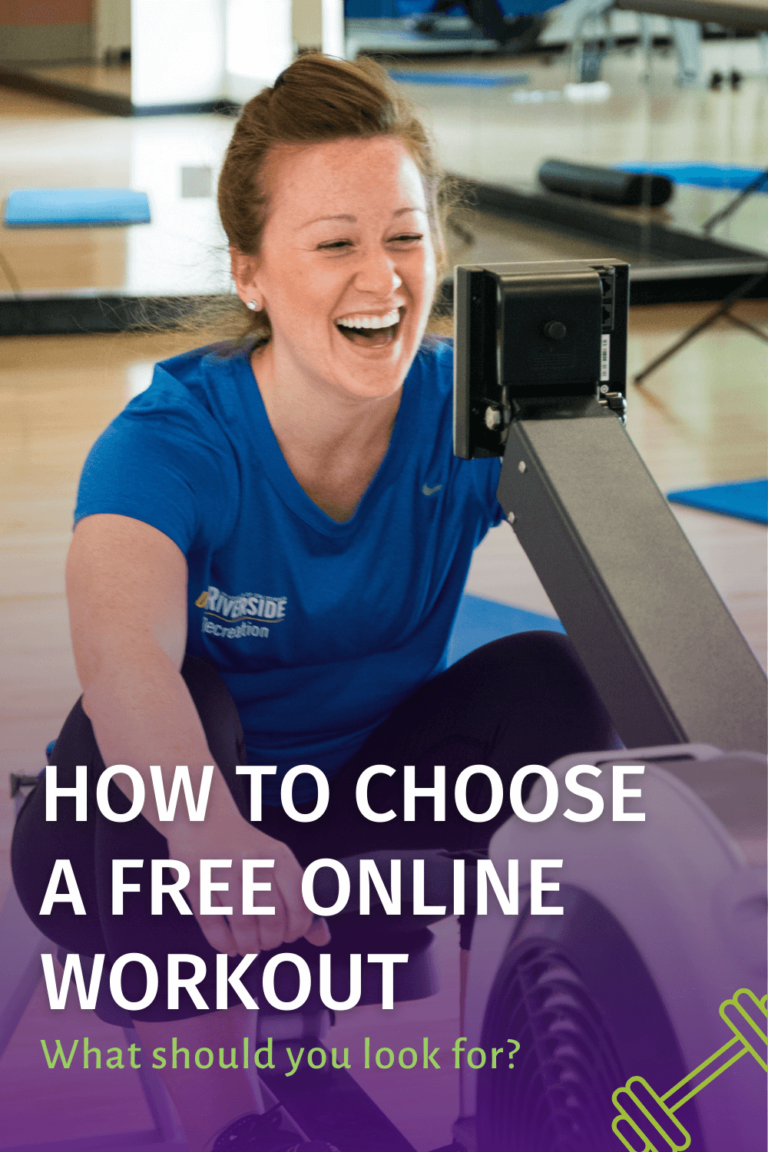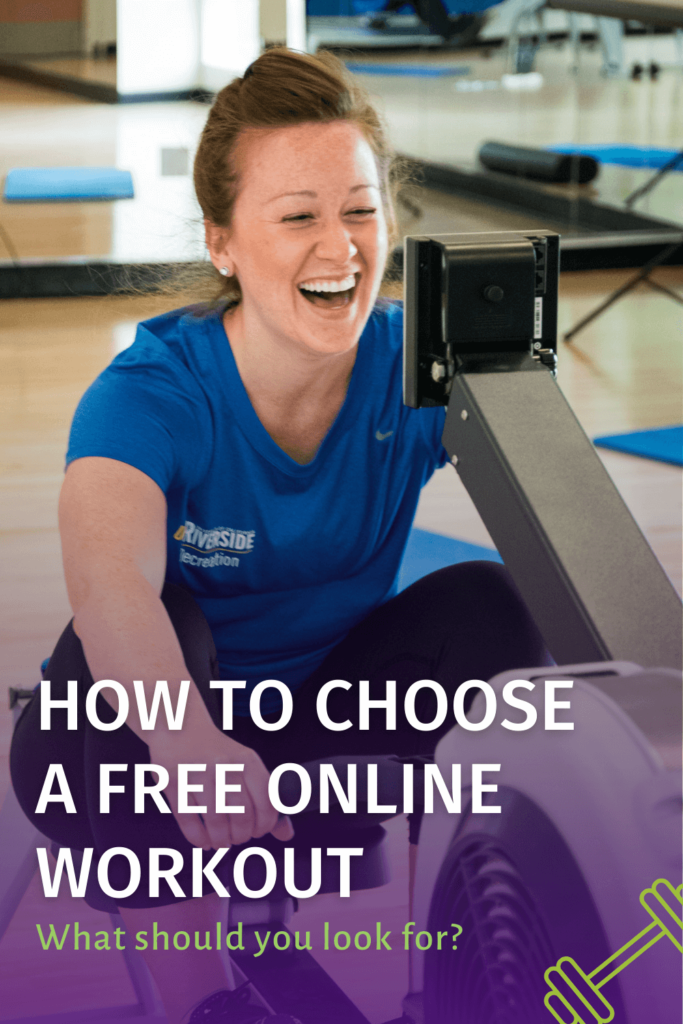 How to choose the right free online workout for you
If you're brand new to rowing, we recommend starting with a beginner program that's designed specifically for you. Random workouts are fun, but they won't help you learn proper rowing technique from the start, which is the best time to get it cemented in!
Have a look at our RowNow beginner rowing workout plan. We designed it SPECIFICALLY with the new rower in mind, to give you everything you need to know to start rowing well, today, and without overwhelming you with details you don't need when you're just starting.
If you're been rowing for a while, or you're looking to add some fun variety to your workouts, an on-demand rowing workout might be just the thing! You can row along with our master and certified instructors in workouts that are appropriate for all fitness levels, and range in length from 10 minutes to 40 minutes or more.
Whatever the fitness modality, you want to be sure they're right for you. You want to be sure you can stay safe, get a good workout, AND make progress with your fitness.
Ask these questions to help you find the right online on-demand workouts:
Is the person doing the workout qualified? Like, do they have a personal training, group exercise, or in our case a rowing certification? Particularly in an online fitness world – and in a world where many of us aren't in the same physical shape we were pre-pandemic – knowing what to do to keep people safe is essential. The older we get, the more that's true.
Certifications aren't everything, but they let you know that the person had to prove to someone else that they're qualified, and that they did more than watch hours of random YouTube videos or row in high school.  For example, if it's a UCanRow2 rowing certification, you know that the instructor has been trained to work with people of all ages and fitness levels, and they've had to demonstrate that they themselves both know how to row well, and how to teach it well.
How much work volume does it have?  Hundreds or even dozens of repetitions, particularly of unfamiliar moves, is a red flag in many cases. Rowing, for example, is a repetitive motion in and of itself. Adding lots of additional repetitive exercises to that may turn your workout into an injury waiting to happen.
How long will it take? Unless you're training for endurance events, you should be able to complete most workouts in an hour or less, including the warmup and cooldown.  There's no need to do anything longer than that on a regular basis; In fact, it can be counterproductive.
Are the moves familiar to you? It's fine (and fun!) to have a new move or two in a workout, but make sure you understand it and are comfortable doing it without load before trying it with weight.  Also if the workout is ALL new to you, you're better off subbing in familiar exercises for most of the new moves. Work new exercises in gradually as you get more skilled.
Does the workout include scaling options, and can I perform the scaled version correctly? Scaling allows you to vary the workout's complexity and difficulty based on your general fitness and ability, and also how you feel on that particular day. Good workouts (and good instructors) will provide alternatives for more challenging moves.
How to know if a workout is right for you
Once you decide to do a new workout, whether it's an on-demand workout or one you get out of a book, be in test mode with it the first time.  If you find yourself getting completely exhausted, or unable to perform the moves with correct technique, that's an indication it's time to back off.
If you find that's the case, STOP.  Cool down and be done, or move to something that's more in your range on that day.  Consider this your permission to do that.
Other strategies to try (that can also apply to any workout on any day): If the workout has several rounds, do the first one and see how you feel before moving on.  Or, cap the time: Follow the routine for 20-25 minutes and re-evaluate.
One note: Never be afraid to take a brief break to catch your breath and regroup.  Drop your effort if you're rowing, or put the weight down if you're doing an interval workout.  There's no point in doing a move if you can't do it correctly.
If at any point your technique fails and you can no longer do the workout correctly or safely you are DONE, and that's completely fine!
Note for coaches and instructors: Be sure to explicitly give your clients and students permission to take a break. They need to know there's no shame in it, and they're not "less than" in any way for listening to their bodies. Also, remember to test drive your workout BEFORE doing it with your class. A workout that looks good on paper may turn out not to be appropriate for your client or group. The only way you'll know that is if you try it yourself first.
Want on-demand workouts you can trust?
We offer dozens of on-demand workouts, rowing-only and rowing plus weights, that you can do with us, and on your schedule.  All of them are taught by our master and certified instructors, so you KNOW you can trust that they'll be efficient, effective, safe and FUN!
The on-demand workouts we do at UCanRow2, like all of our other ones, are tried, tested and true.  We're all about rowing for EVERY body, so making workouts that meet you where you are is built into our DNA. Come row with us!
Would you rather stick with free workouts for now? No problem! We've got loads of free online rowing workouts on our YouTube channel. Jump over and check them out, and don't forget to subscribe while you're there so you don't miss the next one!
Got a question, or a workout you'd like to see? Drop it in the comments!