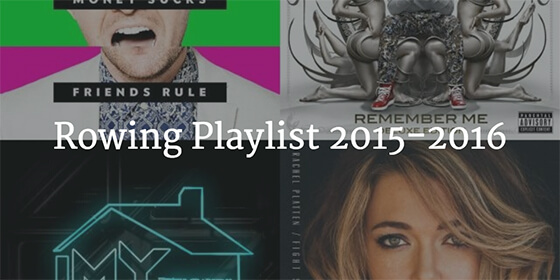 We can always count on our friends at Row2k to come up with good indoor rowing playlists.  When winter ice arrives, on-water rowers move inside whether they like it or not.  So each year, Row2k is only too happy to oblige with crowdsourced music to make the indoor meters go by a little easier.  Bonus for those of us who like to row indoors all the time.  We've tested this year's Winter Erg Playlist 2015-16 in our own rowing workouts, and we like it!
The whole playlist runs 50 minutes, just about right to get through your 10-12k piece or teach an indoor rowing class. The list starts with Dillon Francis's Get Low, which is a great warmup tune  – a good bass beat with nice intensity.  Other favorites from the list include Fall Out Boy's Centuries, Demi Lovato's Confident and Imagine Dragons's I Bet My Life.
WHAT'S ON THE LIST, WHAT'S NOT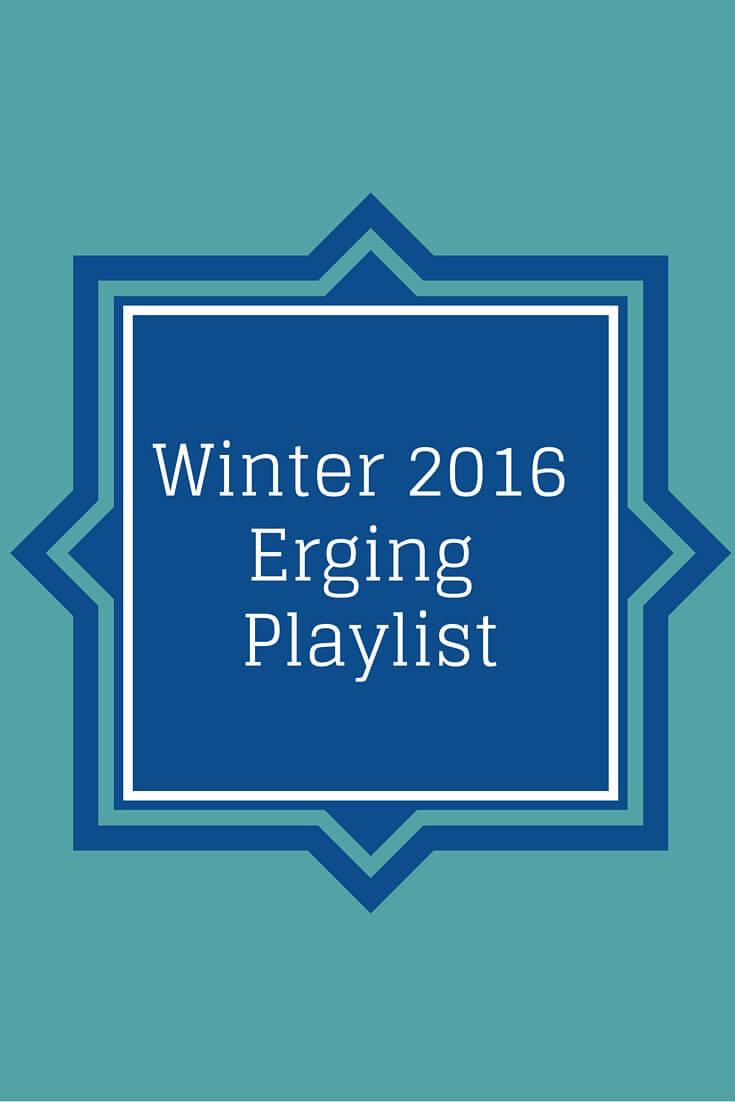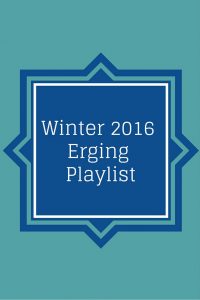 One notable absence: Where is Walk the Moon's Shut Up and Dance, 2015's song of the year? Or Tiesto's Let's Go (Technically 2014 but still very popular last year), one of our favorites for starting off a HIIT interval workout?  PS: Yes, Row2k's list leans pop (although certainly not exclusively) so if that's not your thing we understand.  All good, no judgement.
Actually not everything on this playlist is our cup of tea, either.  We'd skip right past Gas Pedal, for example, and we're getting tired of Fight Song, sadly.  We're optimistic we'll love that one again if we give it a little rest and we stop hearing it in TV commercials for cars.  In general though, we think this is a good addition to the rowing playlists category, and certainly easy to call up and play on Spotify when you want grab-and-go rowing playlists.
The post on Row2k includes great comments on why people submitted their fave songs, and you can play the whole list straight off Spotify here.  One note: Any time you're working with rowing playlists you didn't make you should preview them first.  The lyrics that are appropriate for one group may be beyond uncool for another.  You don't want to find out you've made that mistake when you're strapped in on your erg trying to guide your group through a minute on-minute off workout.
Here's the song list:
Andy Grammer – Honey I'm Good
Demi Lovato – Confident
Dillon Francis – Get Low
Dorothy – Wicked Ones
Elle King – Ex's and Ohs
Fall Out Boy – Centuries
Flo Rida – GDFR
Galantis – Peanut Butter Jelly
Imagine Dragons – I Bet My Life
Pegboard Nerds – Emergency
Rachel Platten – Fight Song
Sage the Gemini – Gas Pedal
Shinedown – Cut the Cord
The Struts – Could Have Been Me
Timmy Trumpet – Freaks
listen to it here
What other songs would you like to have seen here? Post them to the comments, if we get enough submissions we'll do our own best-of indoor rowing playlist and share!