Updated June 21, 2022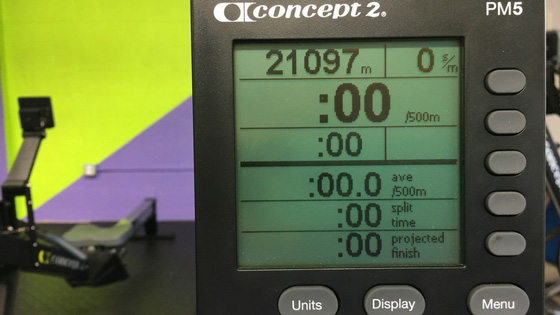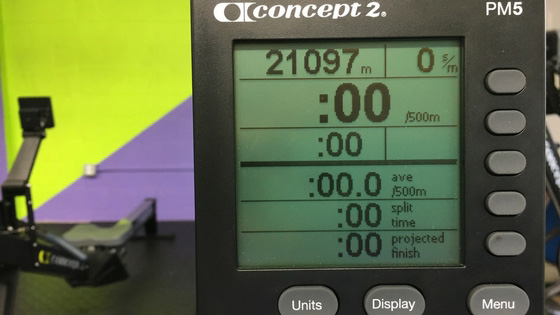 So you want to do a half-marathon row on the rowing machine… "They've done it at The CrossFit Games," you say to yourself.  Or maybe Concept2's Global Marathon Challenge or the Solstice rows have hit your radar screen.
It's definitely a doable goal, but you'll need to train for it and have a strategy in place for when the big day comes.  You're looking at spending a couple of hours on the rowing machine (or SkiErg or BikeErg) so preparation is key.
If you've never done one before, the aim is plain and simple: Your goal is to finish. Period. If it helps you to have a race plan (see #4 below), then go for it, but the idea on the first time out is simply to get a baseline for how long it takes you to do this distance and how you feel throughout.
The Concept2 Rankings for your age group can give you a sense for what your time might be but if it's your first half it's a personal best no matter what, so don't worry about breaking world records right now.
Doing your first half marathon on the @concept2? Your goal is to finish, first and foremost. Here's a race plan: https://old.ucanrow2.com/half-marathon-row-strategy/
Click To Tweet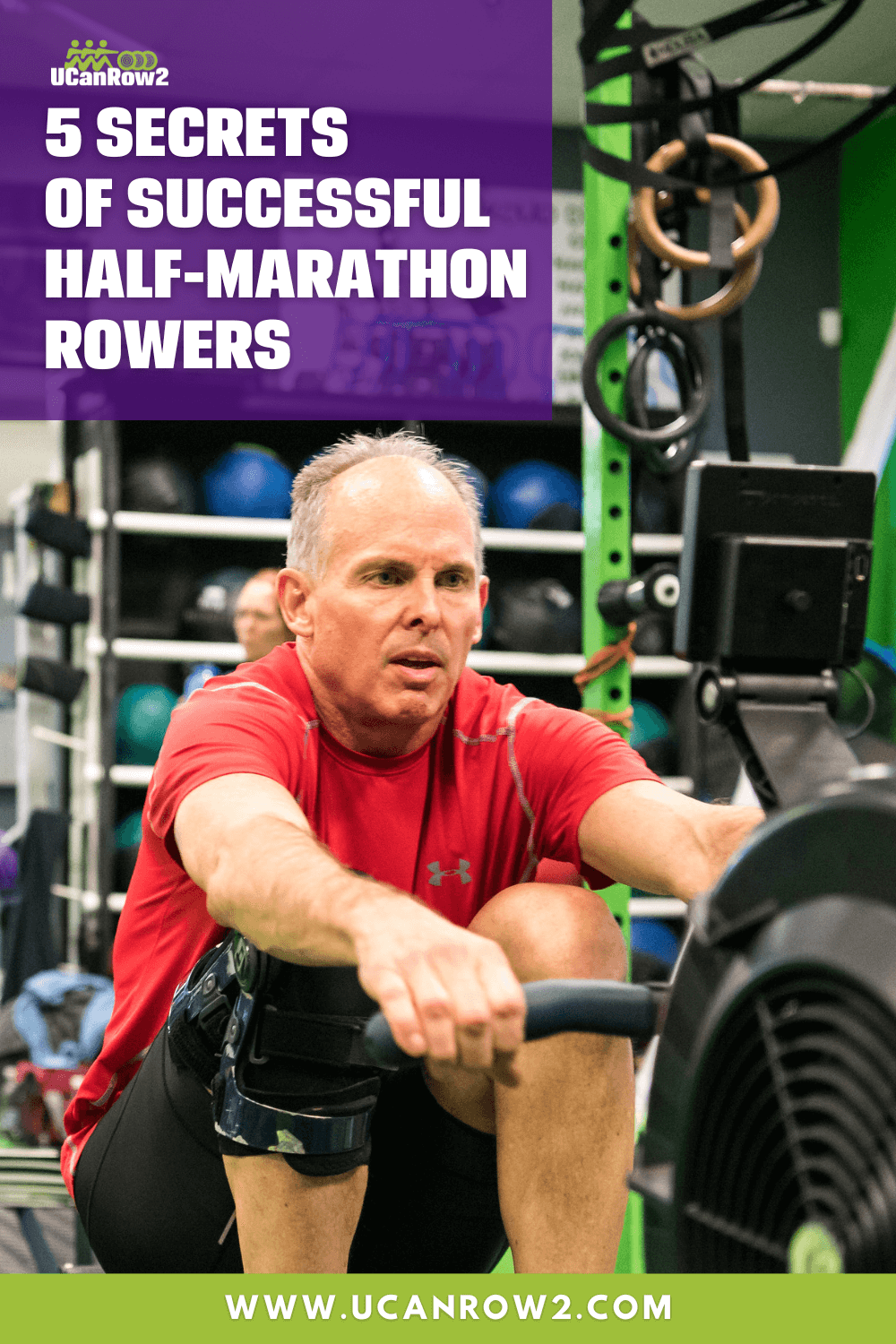 additional tips to help you make the most of the half-marathon row:
1. Work Up to It – In a perfect world you would work up over weeks or months to those long rows (You wouldn't jump out and run 13.1 miles with no training, would you?).   Rowed or run, 21,097 meters is a long way and it's nothing to mess around with.  Build up to the half-marathon row distance, and don't try it until you can row at least 10k comfortably at a challenging pace.
2. Be Merciless About Your Technique – Bad rowing technique is never good but done poorly, a row of this distance could have serious repercussions.  Not to mention affecting your final time.  Review our video on the basics of the rowing stroke,  watch an expert row, and heed the mantra Legs, Body, Arms; Arms, Body, Legs.
3. Hydrate, Hydrate, Hydrate – In more than an hour of rowing you will almost certainly need water, and maybe even some food.  Do it, as early and often as needed!  It's also perfectly fine to put the handle down and even get off the machine and stretch if you need to.  You will have at least a minute before the monitor goes off.
4. Pace Yourself – Don't Fly and Die – Resist the temptation to go out hard and fast and use up all your energy at the beginning of the piece.  A row of this distance will take you more than an hour, it's critical to take that into consideration when you put together your race plan (See #5).
5. Have a Plan, Stick to the Plan – On-water rowers always have a plan for how they're going to row the race.  The same is true for indoor rowing, be it a 500-meter row, a 2k, or a half-marathon.  If you can, test your approach in advance of the real race.  What works for one rower doesn't always work for another.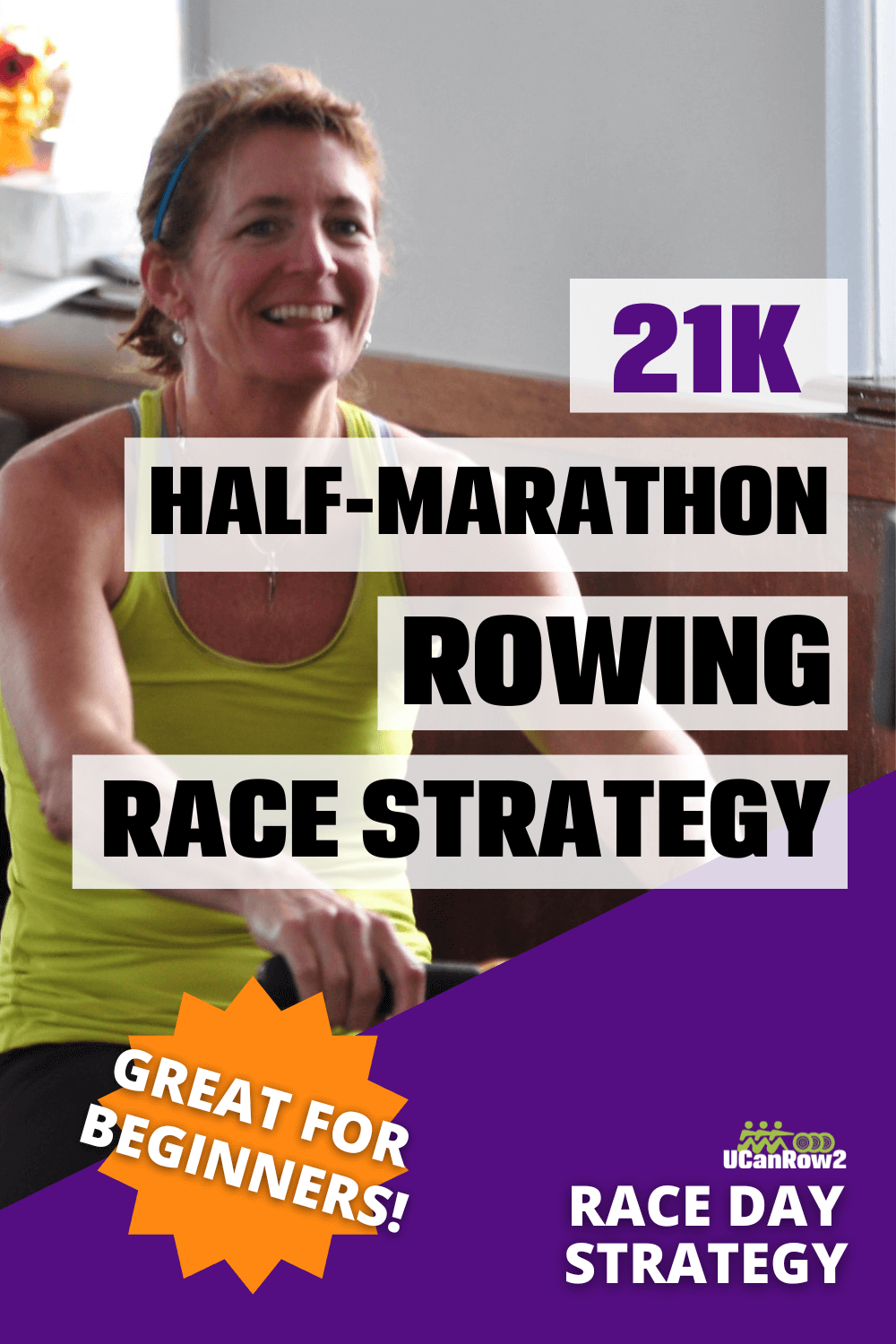 here's a half-marathon row race strategy:
Divide the row into five segments, four of about 5k each and a final sprint to the finish.  Plan to row almost the whole distance at 24-26 strokes per minute.  Use power-10 or -20 strokes every 1k or so to beat boredom and help you stay on pace.
First 5k: Warm into the row and find a challenging pace that you can also sustain.  Use this time to settle into the row and decide what you think you can do for splits today (Then see if you can surprise yourself!).
Middle 10k: Keep chipping away at the distance, aiming to drop 5 seconds off your split.
Fourth 5k: Try to drop another few seconds off your split if you can, and decide your goal split for the final sprint.
Last 500-1000 meters: HAMMER DOWN!  Here's where you let it loose and empty the tank.  The finish line is in sight, give it all you've got!
When you're done be sure to paddle down, drink water, and let your heart rate return to normal, then get off the machine, drink water, and do some good stretching.  Lastly, drink water and record your time in your Concept2 logbook.  It will rank your time automatically and give you a link to a printable certificate of completion and souvenir goodies available from the C2 online store.
Not bad for a couple of hours of work!
Need more workouts to build your cardio base?
Our Workouts Section has a variety of options
Download our FREE workout set 5 Rowing Workouts to Boost Your Fitness. Learn how to use the rowing machine to build your fitness in 5 key areas.
Want to go deeper? Our 6-week RowReady program offers challenging workouts and technique practice that will help you build your endurance engine AND your speed.
Questions? Ask them in the comments below.  Half-marathon veterans, share your race strategies. We'd love to know what's working for you!
For further reading
Tricks to Dominate Endurance Rowing Workouts