(This article, first posted on April 8, 2015 and updated Jan. 19, 2016, is the first in a series of occasional blog posts by UCanRow2's Terry Smythe.  Terry was diagnosed with mucosal melanoma in November, 2013 and passed away 5 years later of the disease.  Exercise, especially on the Concept2 SkiErg and indoor rower, were fundamental to her path of recovering from cancer.)
Recovering From Cancer: Fighting My Way Back to Me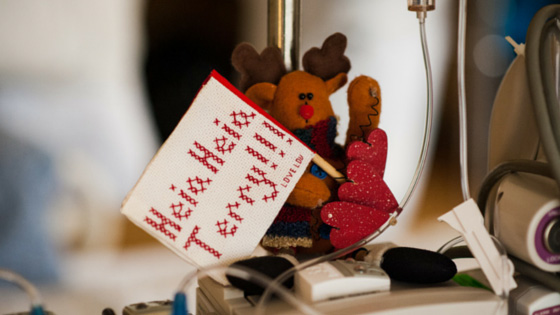 Just over a year has passed since I had major surgery for rectal mucosal melanoma.  I was diagnosed with this very rare and aggressive cancer on Nov. 5, 2013, with surgery on Jan. 9, 2014 and immunotherapy at the Dana-Farber Cancer Institute beginning in August, 2014.
It's been a roller coaster couple of years, with a background theme of questions: Frequent thoughts of WHY, HOW DARE IT, WHY ME???  I have spent my life, like all active and athletic people, doing the best I can to take care of myself so that my body can perform.  I was a US national team rower, for heaven's sakes!  Then come the thoughts of WHY NOT?  Cancer does not discriminate.  Why am I better than anyone else?  Why should I deserve a pass with a cancer diagnosis?  Am I that special?  I am human and therefore subject to the same as anyone else, but I don't like it.  There is anger hidden behind the game face that I am so accustomed to putting on.
The difference today as I look back on this year is the realization that came to me during a recent conversation with my business partner. She said, "You're mad, you're pissed off because cancer picked you when this is not how you have lived your life. You have worked your whole life to not have this happen and you went and got it anyway."  Well put.
(Good thing this a blog because not only am I a multi-tasking, 5-things-going-at-once kind of gal, but cancer treatment has added to my challenges with focus, especially when I have a lot to say. Pardon my randomness and I will work to get better as I blog.)
The surgery
To get to recovering from cancer let me begin at the beginning:
My cancer required a full APR (abdominoperineal resection) since my cancer extended from my vaginal wall through the anal-rectal canal and into my butt!! YES! Doesn't that SUCK? I was essentially fileted from my belly button to past my butt and I woke up with a permanent colostomy! "WHO AM I NOW?" screamed in my head.
Jan. 9, 2014 I lay in pre-op at Brigham and Women's Hospital in Boston, MA with my sister and my best friend since age 11 at my side.  My original surgery date was Jan. 7, but pipes burst in the hospital compromising all operating rooms.  You have no idea the prep I had to do for the 7th, then be there at 5:30 AM for surgery at 7:30 AM, only to watch the clock tick past my time and sense the urgency of "something is WRONG."  Then a nice lady walks up and offers: "There's no easy way to say this but we will discount your parking. All surgeries are being rescheduled."  OMG!  Breathe and let that this-cannot-be-happening-to-ME feeling pass.  Being the amazing person she is, my surgeon, Dr. Sarah Russell, called shortly after and assured me this would be OK and not to worry.  Ha!  But I trusted her and she took good care of me.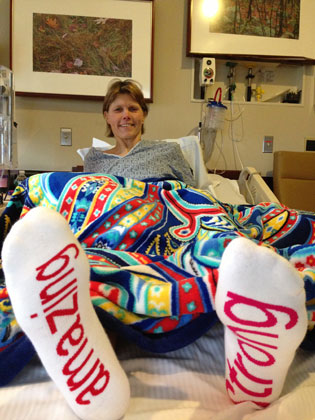 My sister gave me socks to wear into this cancer war that said, "I am Amazing" and "I am Strong."  The surgical staff appreciated our attitude and promised to remember who was on the table. I remember feeling scared, but confident that Dr. Russell would get it all.  I also remember completely focusing in my head that at that moment I was lying there fully capable of doing a 100-mile bike, any kind of row, Crossfitting, skiing etc. … and that in a matter of hours my life would NEVER be the same. I had to be brave, I had to dig deep into all I had ever overcome in life to crawl back to me. Not only did my family and friends EXPECT this of me, I DID.
I thought to myself, "I have my army of support and my awesome medical team and I will prevail.  I will not let that expectation down."  Honestly, I wanted to curl up in the fetal position and just cry; I wanted to be Dorothy in Oz and wake up from a bad dream with Hazel Bear (the UCanRow2 dog) licking my face as if to say that life was just fine and the same as always.  I did not.
Let the Healing Begin
My surgeon assured me she had gotten it all and that now was all about healing.  Easy to say and HARD to do. Healing is a big word and the definition is cancer's roller coaster of emotions, phases, treatments, doctors, family, friends, everything that gives you joy, a lot of what you hate, and it changes daily.
How my life has changed since Jan. 9, 2014. From daily visits to the gym I have gone to working out whenever I feel up to it and sometimes-daily visits to the hospital. Still, I am lucky: 5 -10 years ago the odds were not good for survival past a year but there was hope. Today there is more hope and I do cling to the thought that with each passing day more is discovered about how to give me more options to live a strong life.
We row on.
The Workout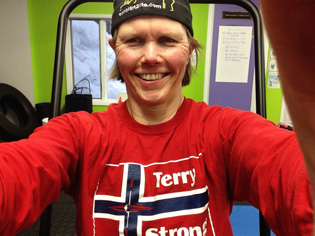 My first workout back at my Bodyshop gym was a far cry from what I'm used to, but a good fit for where I was: Rebuilding my strength after major surgery.  I lasted just 15 minutes on the SkiErg, at a pace slower than 3 minutes/500 meters, close to a minute off what I'm used to.  Afterwards I needed a three-hour nap.  So be it.  I did it, and that's what matters.  Cancer, and recovering from cancer, changes everything when it comes to fitness, too.  Even for an athlete like me.  Especially for an athlete like me.  I have progressed from where I was that first day but I am still learning to be ok with the ups and downs of the good days and bad days.  When I feel good I push myself as hard as I can.  On my less-good days I am working on being understanding and forgiving.  It's a process.