The Concept2 rowing machine is one of the most durable and some of the best exercise equipment there is.  With just a little bit of regular maintenance your machine should last a lifetime.  That said, that regular Concept 2 rower maintenance is critical, both for optimal performance and for safety.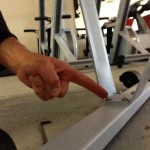 One of the most important things to check on a regular basis is the eight screws at the front of the machine — four on the legs and four under the flywheel (see photos).  If they become loose you may start hearing a clunking noise or your flywheel may shake when you row.  This is especially true if your rowing machines are being used in any sort of high-intensity setting, such as a CrossFit box or a competitive indoor rowing environment.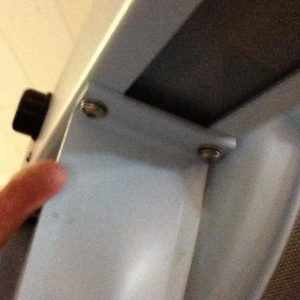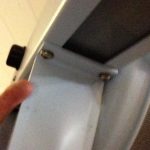 It's an easy fix, just grab the allen wrench that came with your machine, tighten the screws, and voila, smooth water ahead yet again!
What erg maintenance questions do you have?  Post them to the comments and we'll answer them!