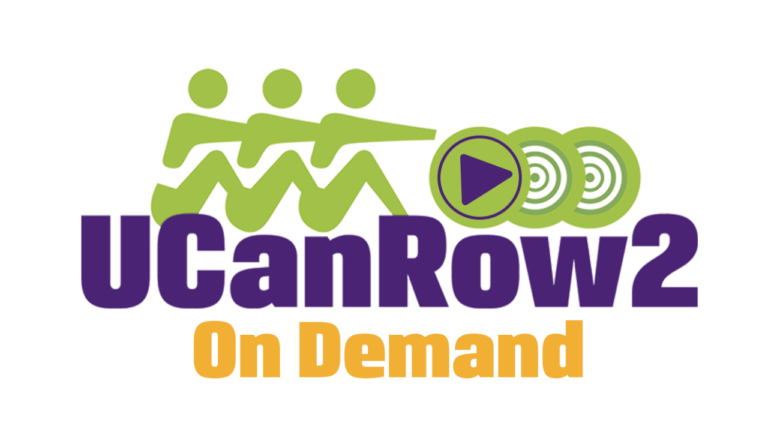 On demand fitness with UCanRow2 on Demand is here!!
Row along with UCanRow2 master and certified instructors on YOUR schedule and never row alone!
Question for you:
🧞‍♂️ Do you wish you could get more of our UCanRow2 workouts in a follow-along format so you can get stronger, fitter, and actually feel MOTIVATED to do it CONSISTENTLY?
 

🤯 Are the clothes piling up on your home rowing machine? Do you know that rowing is the fast track to total-body fitness but you can't quite bring yourself to do it because rowing by yourself is more boring than watching paint dry?

🤷‍♀️  Are you new to rowing and just trying to figure out where to start so that you get off on the right foot, without getting burned out?

🤨 Does the idea of reaching your next level of rowing and strength with a rowing plan that works for you, on your schedule, for just pennies a day feel like it's too good to be true (but also totally freaking awesome)?

I totally get it! There is SO much information out there, SO many different rowing workouts and people telling you THEY'RE the experts you need to get the body and life you want.

Just trying to find the path that will work for you when there's so much conflicting information ("Do strength! NO! Do cardio! NO! Do both but only on alternate Thursdays!!").

It's especially hard if you've also got a life and have so many other things pulling on your time … It's enough to suck the motivation and the joy from your workouts!
You just want to get fit, stay fit, maybe fight the clock of aging or lose some weight, and feel confident your rowing workouts will do that and your time won't be wasted.
If you're ready to say goodbye to random workouts and random outcomes, and hello to measurable results, UCanRow2 on Demand is your on-demand fitness solution.
Inside of UCanRow2 on Demand you'll get:
🔥 WORKOUTS: Pure rowing AND rowing + strength workouts of all lengths and types (Endurance, HIIT, interval training, quick workouts, etc.). Press play on the workout you want and you're off to the races. And you'll get a new workout every week!
🔥 WORKOUT SERIES: Progressive workout programs created by experts to help you reach your goals quicker and faster. Be it to learn to row or re-start rowing, build strength, row with more power, cross-train for another sport, etc. We've done the thinking for you, all you have to do is follow the program.
🔥 ROW WITH A MASTER: Literally! Each workout is led from start to finish by a Concept2/UCanRow2 master or certified rowing instructor. You'll have a coach with decades of experience teaching people just like you in your ear and on your screen, guiding and motivating you the entire time.