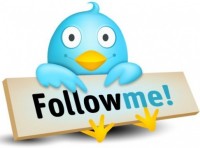 Sure, it's great to have lots of Twitter followers, particularly as the service's influence grows.  But are your followers real people, or spam accounts that are meaningless and useless fluff that won't share your content?
StatusPeople, a British social media management company, has a cool Twitter follower tool that will help you separate the wheat from the chaff.  Simply plug in your Twitter handle and see how many fake, real and inactive accounts are following you.
On the UCanRow2 Twitter account we're at only 2 percent fake followers, which we're ok with.  We just wish the tool would tell us who the fakers are so we can ceremonially block and report them — or kick their electronic butts in a virtual 2k.
Check out your numbers and tell us how you did in the comments.  Got a favorite Twitter account we should all be following?  Let us know that, too!