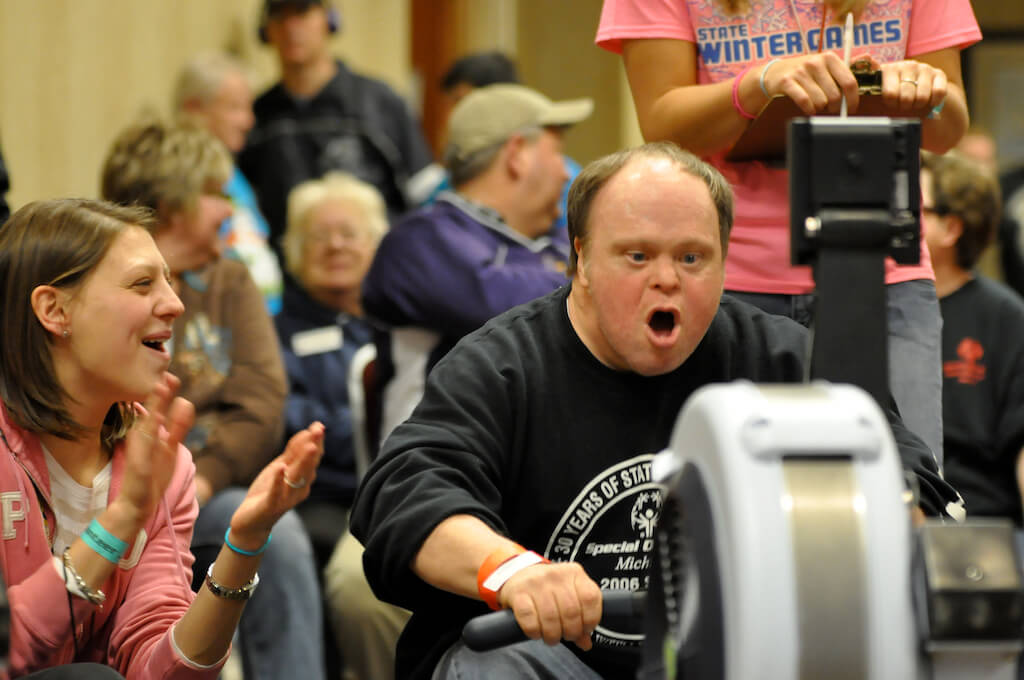 UCanRow2 and Concept2 are headed to the Special Olympics 2014 USA Games!  It's the first time ever for these national games, and we need your help.
If you're in the Princeton, NJ area, or could be on Thursday, June 19, we'd love to have you join us for a day you won't soon forget.  Promise!  Concept2 will give you a cool volunteer t-shirt as a small thank-you, too.  Bonus!
Picture this: 18 ergs hooked up for 500-meter racing, the results running on wide screens,  Special Olympics athletes giving it their all while their coaches, teammates and you cheer them on.  It's an electric atmosphere that's hard to describe in words, so take a look at this video  and these photos to get more of the flavor.  
What would you be doing?  We need your help to get athletes signed up to row, give them a super-quick learn-to-row on the erg before they race, get them set up on their machine, and most of all cheer them on and help create that electric atmosphere.
UCanRow2 has been present and accounted for at the Special Olympics Michigan winter and summer games for more than a decade but this is the first time for bringing indoor rowing to the Special Olympics national stage.  To put it mildly we are PUMPED and ready to ROCK THIS ROW.
Sound good?  Better than good? It will be! If you're interested in helping out, or have questions, drop us an email at info@ucanrow2.com and we'll get you set up.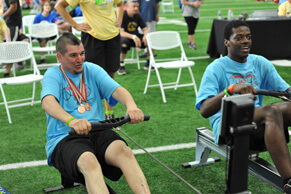 Deets:
Date: Thursday, June 19
Hours: 9:30-5:00
Location: Corporate Park
Meals: Lunch and snacks provided
Have you worked with special olympics or in other areas of adaptive rowing?  We'd love to hear your stories, leave us a comment and tell us more.  
Row on!
Related articles