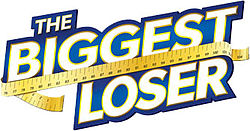 After a long hiatus the Concept2 rower is back on The Biggest Loser for the current U.S. season.  And this season you'll be seeing the SkiErg as well. Great news!  For the most part…
If you saw the first episode you saw some rowing (not on Concept 2 machines), but unfortunately virtually none of it with good technique or cuing from the trainers.  And viewers noticed.  Twitter users, for example,  had a lot to say about it: "It kills me watching people erg on The Biggest Loser," wrote @kdbug313.  "Like that's not how you do it." "I truly cannot watch people on the biggest loser erg because they all have the worst form and do it wrong," said @laurenndriscoll.
It's a shame that the Biggest Loser contestants don't get a better chance at learning and using proper technique.  Properly done, there's no better machine for fitness and weight loss than the Concept2 rowing machine. But it's like everything else, you have to do it right to get the best results.
So to support Biggest Loser viewers across the United States and Canada,  and as part of our mission to Stamp Out Bad Rowing we've created a new deal: Buy your Concept2 erg or SkiErg from us and we'll give you a free Skype training session with a master instructor to get you set up and rowing/skiing right.
Here's what to do to get the deal: Contact us, either by email (info@ucanrow2.com), or phone (906-482-8748) during business hours, mention that you want the Biggest Loser deal and let us know if you'd like to buy a rowing machine or a SkiErg (or both!).
Money saved on a UCanRow2 remote training session: $65.  Weight loss and fitness results from learning to erg correctly: Priceless.
Questions?  Post 'em to the comments.  Row on!!!