Updated Sept. 25, 2018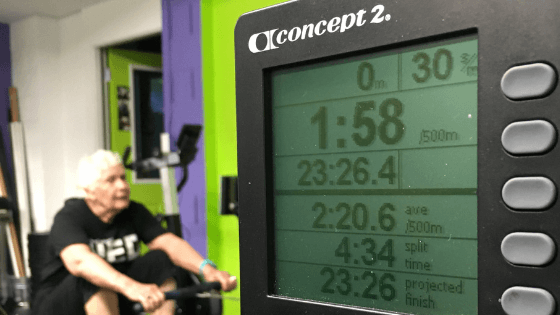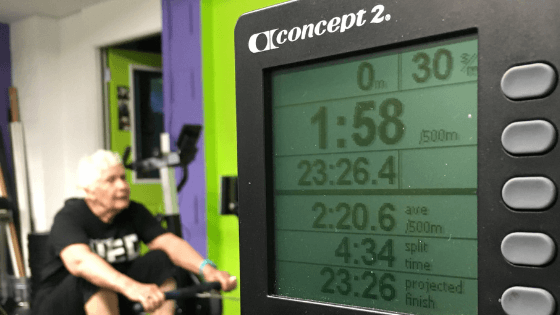 How's your rowing workout been lately? Would you like to get more of the benefits of rowing machine workouts?  We hear all the time from people who say they're not performing as well as they'd like.  They want to get their times down and their meters up but they're not sure how to do that.
The difference between a good workout and a great one is in how you apply power on every stroke.  That's true whether your goals are getting a PR on your next 2K, losing 20 lbs. or simply making the most of the time you have on the machine.
In this video, UCanRow2 founder Terry Smythe shows you how to use your monitor to gauge your power output.  She also gives you a drill that will help you get faster and stronger on the machine.
Rowing Technique – Generating Power from UCanRow2 on Vimeo.
Key Benefits of Rowing Machine Workouts
One-stop shopping workout: Rowing is a total-body workout
Non-impact: It works virtually every muscle on every stroke, with no impact
It meets you where you are – if you can hold a handle and pull, the rowing machine can probably be modified to fit your needs
It takes you as far as you want to go – From easy, relaxing rows to some of the toughest competition in sport, the rowing machine is there for you.
You're never too old to row: No matter your age, there's a rowing record in your category, and since the machine is gentle on the joints, there really is no limit to when you can start rowing
Cross training: Rowing is great cross-training, and a great break, for athletes who do other sports.  Running, triathlon, skiing, cycling and more.
Weight loss: Because the rowing machine is non-impact, and offers such a great variety of workout options, it's perfect for people who want to lose weight, a little or a lot.
What questions do you have about building more power in your stroke and workouts?  Post them in the comments below and we'll answer!
Want workouts that put this all together for you, in a downloadable package that's ready to take to the gym or your home rowing machine?  Check out our Meter Monster and Flywheel Frenzy rowing workout programs.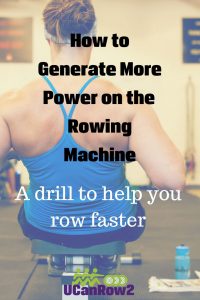 For Further Reading:
Ramp Up Your Rowing Workout With Undefined Rest
10 Indoor Rowing Workouts to Kill 10K