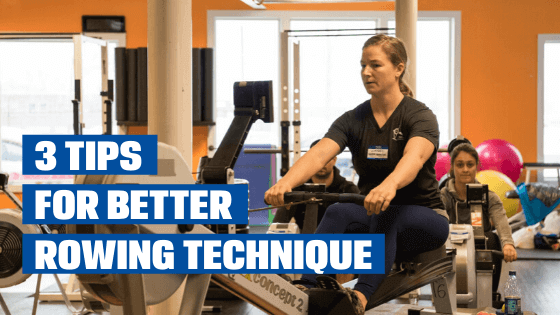 There's nothing we love more than getting a juicy question in our social media DMs or blog comments. Like this one:
"I've been rowing for a while and I know I've developed some bad habits that I need to shake. Help!"
Does that one resonate with you?
If it does and you're feeling a little "meh" about your rowing stroke, know that you're in good company!
We all feel this way sometimes, or even a lot of the time.
Congratulations, you're a rower!
Just like in golf, get a bunch of rowers around a table and, most likely even before the first pint of beer is empty, the conversation will make its way to technique.
From novice to Olympian, it's "I'm not getting my hands away fast enough at the finish," "I want to connect better at the catch," etc. etc. [Actual statements heard from the mouths of super-seasoned veterans.]
3 EPIC TIPS TO HELP YOU ROW LIKE A BOSS
That's awesome, you may be saying, but what do I actually DO??
To answer the question of how to fix a broken rowing stroke we called in an expert: UCanRow2 / Concept2 Master Instructor Cassi Niemann, a 20-year rowing and coaching veteran, trainer of rowing instructors and creator of our RowReady course.
Whether it's your stroke you're working on or your students', the right approach is to go back to the basics.